For Immediate Release
For more information contact:
The Stationery Studio Announces Redesigned Website
TheStationeryStudio.com unveils mobile-friendly site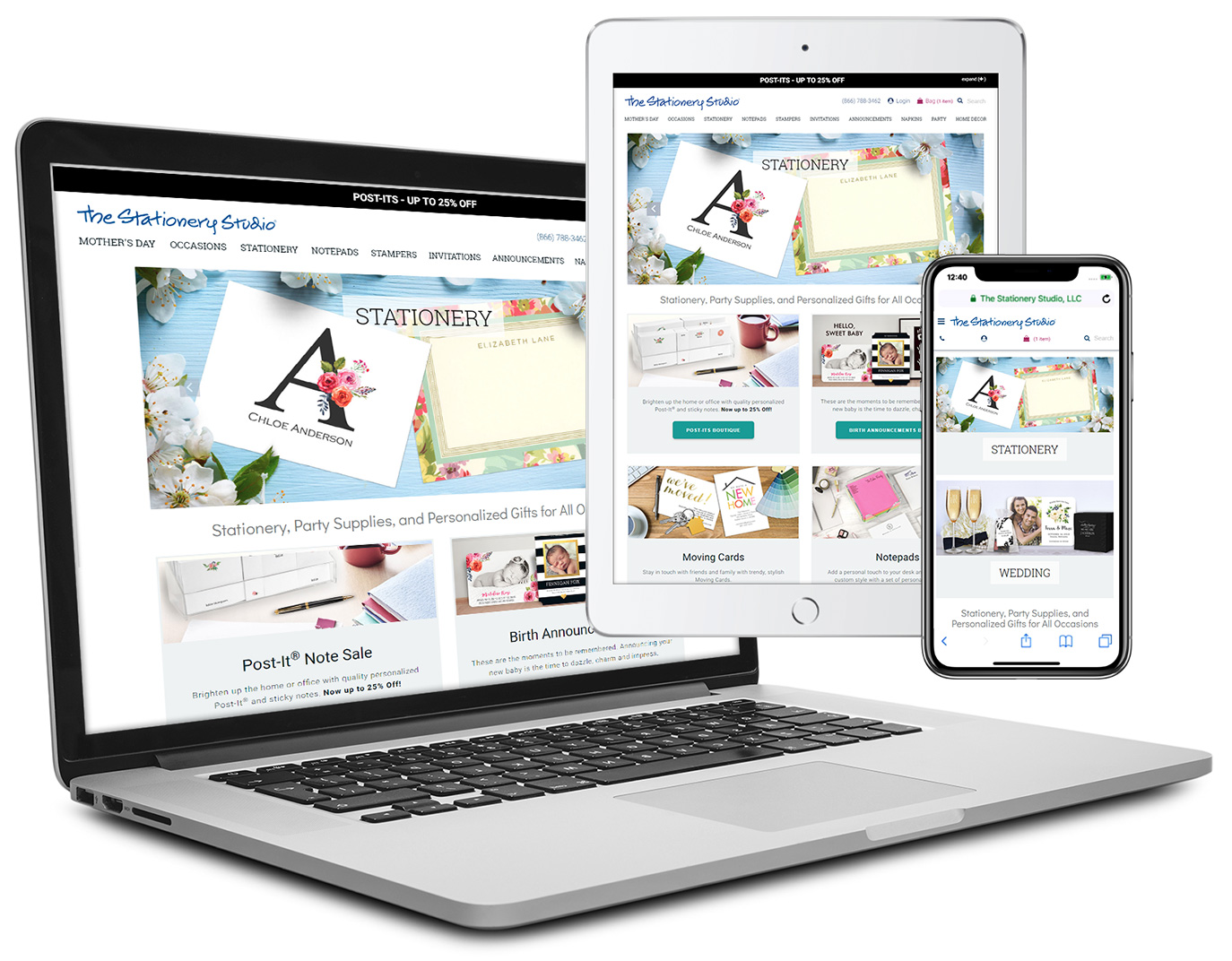 May 2, 2018 - Buffalo Grove, IL – The Stationery Studio (www.thestationerystudio.com), the leader in premier online personalized stationery and gifts, announced today the launch of their newly redesigned website. In response to a growing number of customers browsing and shopping on their mobile devices and tablets, TheStationeryStudio.com completely updated their website so that the visitor experience is consistent across all devices.
Some of the highlights of the new website include:
Fully responsive, mobile-friendly site for easier ordering on mobile devices and tablets (i.e. iPhones, iPads, Android devices, etc.)
Consistent experience between desktop and mobile platforms
Built on state-of-the-art web technology
Modern new look and feel
Virtual previews available on most products
Larger product images
Pop-up shopping bag available from any page on website
Auto-fill feature for easier ordering on invitations, announcements, holiday cards and more
"We are excited about the launch of our new website. We have listened carefully to the needs of our customers and updated our site accordingly," said Renee Redman, president of The Stationery Studio. "We believe that this new site will provide our visitors an improved shopping experience regardless of what type of device they are on," she added.
The Stationery Studio offers one of the most extensive collections of personalized stationery, gifts, invitations and party supplies and this new website refresh will make it easier for customers to find and customize their products.
About TheStationeryStudio.com
The Stationery Studio is the leader in premier online personalized stationery and gifts. TheStationeryStudio.com features more than 15,000 products that have been featured frequently in national press outlets including "O" The Oprah Magazine, In Style, The Today Show, Good Housekeeping, People Magazine, Woman's Day, Real Simple and more. Celebrity fans of The Stationery Studio include Kim Kardashian-West, Elizabeth Banks and Julie Bowen.
###
For hi-res images, products for editorial consideration or additional information, please contact Jennifer Raaths at 312.401.8460 or [email protected].