For Immediate Release
For more information contact:
EARLY BLACK FRIDAY DEALS & CYBER MONDAY
Daily Deals to Kick Off the Holiday Season from TheStationeryStudio.com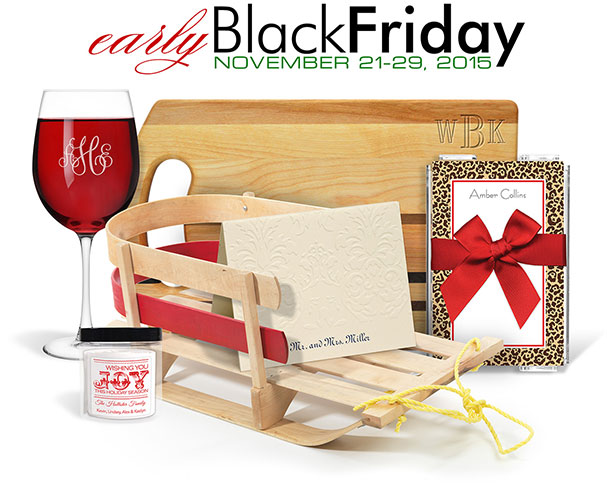 November 19, 2015 - Buffalo Grove, IL – The Stationery Studio (www.thestationerystudio.com) announces that they are starting their "Early" Black Friday deals Saturday, November 21 and will be having daily deals up until Cyber Monday, November 30. Besides daily deals, The Stationery Studio will also be offering ongoing holiday deals and specials on select holiday cards. There will be a variety of items offered at significant discounts that include:
"We have a variety of daily and ongoing deals to help our customers get their holiday shopping done easily online," says Renee Redman, owner of The Stationery Studio. "The Stationery Studio is a one stop shop for personalized holiday gifts."
The Stationery Studio, LLC is the industry's leader in premier online personalized stationery and carries over 22,000 unique products. Frequently featured in national press outlets including "HGTV Magazine", "Vogue", "The Today Show", "People", "Chicago Tribune", "Associated Press" and more.
###