Design Your Own 3-Ply Napkins
20% OFF

Order by 5/31/2019 at 11:59 PM CST.
Sale price reflects discount.
PR_DYO-3Ply-Napkin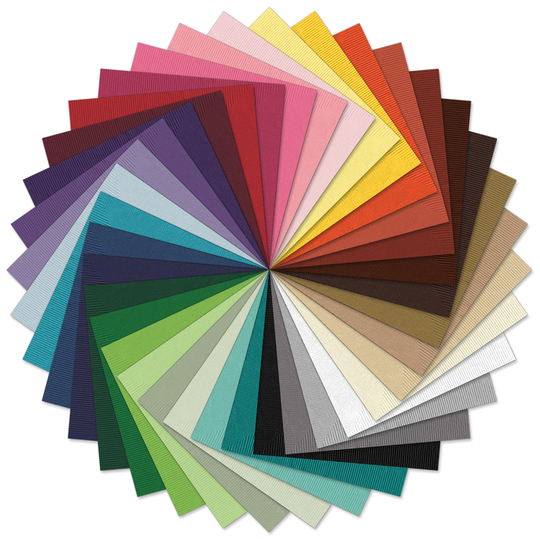 From:
Estimate Arrival Date
Personalize Now
Product Description
Set of quality 3-ply napkins with your choice of personalization. We offer monograms, initials, standard designs, lines of text with several layout options. Your choice of napkin size, napkin color, imprint color, typestyle, monogram styles, and/or standard designs. [[PR-SHRINK-WRAP-NAPKIN]
Text Automatically Resized
Due to the font size chosen and/or the amount of text entered on each line, we have dynamically resized your text to proportionally fit the available imprint area.
Product Preview
The preview shows approximately what your item will look like. Content will be printed exactly as it appears on this layout*. Please carefully review spelling, typestyle, design and/or color choices.
Note: The color on your proof may not exactly match the color of your final printed piece due to differences in monitors
* Minor spacing adjustments may be made at the factory's discretion for best print quality.
Note
If you continue you may have to reenter your details.
Continue?
"

Cute saying and the colors were perfect for our color scheme!

"




— Diane S., purchased May 20, 2019
"

Baptism

"




— Mildred M., purchased May 19, 2019
"

Excellent quality

"




— Glenda A., purchased May 17, 2019
"

Sponsor Logos

"




— Melissa D., purchased May 17, 2019
"

Easy and affordable

"




— Lorreen F., purchased May 17, 2019
"

Easy and fast, thank you so much!!

"




— Noel C., purchased May 17, 2019
Why did you choose this?
"

Easy and fast, thank you so much!!

"




— Noel C., purchased May 17, 2019
"

We are going to visit a friend's lake house and these are the perfect Hostess Gift. I love Stationery Studio!

"




— Marie C., purchased May 17, 2019
"

I actually reordered napkins. I had previously order the cocktail napkins and were so pleased with the napkins when they arrived I decided to order the luncheon napkins to match. When I originally order the cocktail napkins they had questions on my order so instead of just changing my order they actually called me on the phone to have me clarify what I wanted on my napkin. I was actually shocked that they called me to clarify my order so my napkins would turn out exactly the way I wanted them. When I received my napkins they were absolutely beautiful.

"




— Dawn S., purchased May 16, 2019
"

Uniquely matched our cake table theme perfectly.

"




— Lisa B., purchased May 16, 2019
"

I like their look, the color choices, and the ease of design

"




— Wendy W., purchased May 12, 2019
"

Ease of designing

"




— Mary B., purchased May 12, 2019
"

40 Birthday Party

"




— Amanda R., purchased May 11, 2019
"

Your web site was so much easier to navigate than on others where I wasted my time. You had more options to create my own text, many design choices, and orientation options. Also, to be able to clearly view the prototype of the product gave me confidence to order your napkins for our party. Thank you!

"




— Ruth S., purchased May 10, 2019
"

Similar napkins were given to us

"




— Nancy D., purchased May 09, 2019
"

Butterfly graphic is beautiful and great color options!

"




— Meredith C., purchased May 09, 2019
"

Baby shower keepsake!

"




— Keisha D., purchased May 07, 2019
"

I need 50 cocktail napkins for two P.E.O. sisters in my chapter who celebrate 50 years of sisterhood. This company afforded on-time shipment and I could choose the exact design and imprinting I need!

"




— Margaret W., purchased May 07, 2019
"

Easy to navigate the website and I loved the font options for the monogram!

"




— Mary M., purchased May 06, 2019
"

wanted personalized grad napkins with school colors

"




— Ashley w., purchased May 03, 2019
"

Matched my cocktail table and stemware....

"




— Rosemary S., purchased May 03, 2019
"

Good Buy for the amount ordered for an installation party

"




— Wanda B., purchased May 01, 2019
"

I was looking to personalize my daughter's college graduation napkins for the bar. I was able to write anything I wanted.

"




— Sonia M., purchased April 30, 2019
"

Graduation

"




— Suzanne C., purchased April 30, 2019
"

Graduation party

"




— Diane S., purchased April 30, 2019
"

Graduation Party!!

"




— Margaret A., purchased April 29, 2019
"

For daughter's graduation

"




— Sarah W., purchased April 29, 2019
"

Graduation Party

"




— Christy R., purchased April 29, 2019
"

Wedding Day - to be used by bartenders at the cocktail hour and reception.

"




— Rosa S., purchased April 28, 2019
"

Rehearsal dinner....with a twist

"




— Mindy M., purchased April 28, 2019
"

wedding party

"




— debra W., purchased April 27, 2019
"

High School Graduation Party.

"




— Christine G., purchased April 26, 2019
"

Grad party

"




— Anne K., purchased April 26, 2019
"

Graduation party

"




— Annie S., purchased April 26, 2019
"

Engagement Party

"




— Elizabeth E., purchased April 24, 2019
"

needed them in one week. you were the only site that could produce that quickly

"




— Wende H., purchased April 23, 2019
"

engagement party simple and classic

"




— kim t., purchased April 23, 2019
"

This site was relatively easy to use. There were lots of choices and I could customize as I pleased.

"




— Debbie K., purchased April 21, 2019
"

Son's graduation!

"




— TARA F., purchased April 15, 2019
"

reasonable prices and convenient to order

"




— Mary G., purchased April 14, 2019
"

Easy to customize. Lots of choices.

"




— Terry C., purchased April 14, 2019
"

simple, classic, bridal shower.

"




— Sarah L., purchased April 10, 2019
"

Love that I can personalize these napkins!!

"




— jeanne h., purchased April 09, 2019
"

Love all the color choices, easy to design!

"




— Cathy S., purchased April 09, 2019
"

Because it's my birthday?

"




— Barbara v., purchased April 09, 2019
"

I loved that I could customize this napkin based on my company's branded colors.

"




— Jenny H., purchased April 08, 2019
"

Easy and personal! Love the simplicity

"




— Ashton M., purchased April 07, 2019
"

wedding reception - pretty - exactly what I was looking for!

"




— Claire R., purchased April 07, 2019
"

School business banquet

"




— Dewin V., purchased April 04, 2019
"

birthday

"




— caroline w., purchased April 02, 2019
"

pastor's 25 year celebration

"




— Deanna B., purchased April 01, 2019
"

This is the second time I've used Stationery Studio, both times for my kids Bat Mitzvahs. The site could not be more user friendly and they have many custom fonts/colors to choose from. In both cases for my girls, I was able to choose colors that match their invitations.

"




— Stefanie S., purchased April 01, 2019
"

Easy, cool and affordable.

"




— Josh M., purchased March 27, 2019
"

Easy process...great price!

"




— JAYNE K., purchased March 26, 2019
"

I am a repeat customer. I've been very happy with the quality of the product.

"




— Elizabeth A., purchased March 25, 2019
You May Also Be Interested In…